02. Red Alert 2: Yuri's

Revenge.

Check Price>>
03. Red Alert 2

Check Price >>
04. Monopoly Tycoon


Check Price >>
05. Age Of Empires 2

Check Price >>
06. C&C Tiberian Sun

Check Prices >>

02. QUAKE BFG

Check Prices >>
03. Red Faction

Check Prices >>
04. Quake 3 Gold

Check Prices >>
05.No One Lives Forever 2

Check Prices >>

01. Star Wars: Galactic Battleground

Check prices >>
02. Kohan: Ahrimans Gift

Check Prices >>
03. Battle Realms

Check Prices >>
04. Silent Hunter II

Check Prices >>
05. Civilization III

Check Prices >>
06. Myth III: The Wolf Age

Check Prices >>
Screenshot of Week



Oblivion Lost: Check out this great screenshot from this upcoming sci-fi game.
<<Affiliates>>
- SpiderSting
- Games Chart
- All4-free.co.uk
- BdGames
Affiliate of The Month


Games Chart:
This is one hell of a site. Check it out for everything videogames.
GAMERS WANTED!!!!!

The Game is looking for gamers. Anybody with decent writing skills and most importantly plays games can apply. It's a no frills no pay job. I work my butt of to maintain this site, and I need some help. So any gamers out there who would want to take pity on this game-oholic's condition please contact me at this address angel_nights@hotmail.com
NEWSLETTER

The Game wants to start a Newsletter service, but can't since it has no members....yet. You can change that (duh) so get cracking and send me an email for a subscription to The Game's unlimited wealth of knowledge. You won't regret it...maybe a little....but that's acceptable. Subscribe here.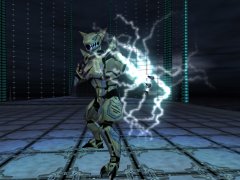 One Must Fall: Battlegrounds


Developer: Diversions Entertainment
Release Date: Q1 2002

Ever wish you were a 90-foot-tall robot, beating the snot out of other huge robots in a futuristic mega-sport? Sure you have. We all have, and this is your chance - One Must Fall: Battlegrounds puts you in control of enormous robots, letting you fight to become a champion in the greatest spectator sport of all time.

Read Preview
---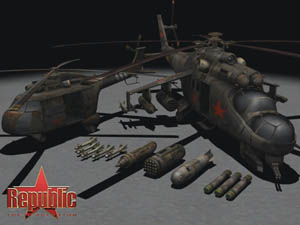 Republic: The Revolution


Developer: Elixir Studios
Release Date: Spring 2002

Starting with a single loyal supporter, a tiny secret HQ and a very small base of local support, you must build up a nationwide faction powerful enough to oust the President and rule the Republic of Novistrana.
---


EVE: The Second Genesis


Developer: CCP
Status: Beta Signup.

EVE is a massively multiplayer, online, persistent world game. perhaps even too real to be called a game, but definitely more fun than reality. Played on the Net, it takes place in a world that is alive and kicking every day, every hour. Players are spaceship captains cruising around the universe, trading, fighting and
communicating with other players.

Read
---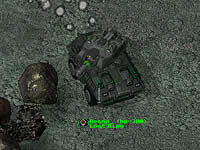 Infantry
Developer: Harmless Games


Status: Open Beta

From the makers of Subspace comes Infantry, a tactical squad-based action game. Currently in Open Beta on Sony's Station.

Read
---
Latest Screenshots
Hitman 2: Silent Assassin


Developer: IO Interactive

Hitman 2: Silent Assassin is the sequel to the popular Hitman: Codename 47. Once again, enter the mind of the Hitman, a for-hire assassin who is trying to distance himself from his violent past and discover his true identity.
Check out the screenshots.


See Screenshots
---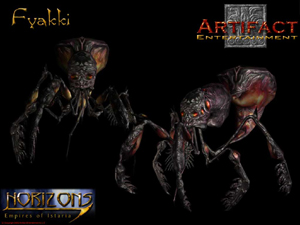 Horizons
Developer: Artifact Entertainment



Using advanced proprietary technology, proven design methods, mass-market appeal and the highest quality talent available, "Horizons" is one of the most ambitious and anticipated MMOG titles currently announced.

See Screenshots
---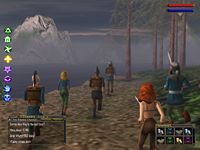 Dragon Empires


Developers: Codemasters

The new massively multiplayer game from Codemasters has dragons and humans mixing it up to rule and build huge empires. Check out the concept shots.

See Screenshots
---


Civilization III


Developer: Firaxis Games
Publisher: Infogrames

The sequel to one of the best games ever, Civilization III is a true testament to the fact that strategy games are alive and well and they can keep you up till 5 in the morning. This is a great game in a great lineage of games.

Check Prices>>
Read Review>>
---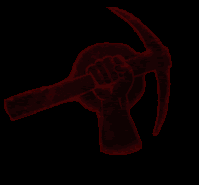 Red Faction


Publisher: THQ.
Developer: Volition Studios.

Socialism in an FPS??? Well this game reminded me of "Total Recall" the movie with Arnie in it...maybe mining and Mars just triggers that memory. Implementing a new technology called Geo Mod, it basically gives you the ability to blow away a wall or floor with certain weapons. Read the scoop on the latest FPS of the season.

Read Review
---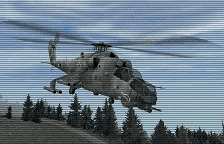 Operation Flashpoint: Cold War Crisis


Publishers: CodeMasters.
Developers: Bohemia Interactive.

Just another military simulation or has this one got some substance, read the review to find out about this game set in the Cold War...."freedom was attacked and freedom must be defended"

Read Review
---

© All materials are copyright of their respective owners. 2001